Invisalign
Invisalign Treatment and Your Health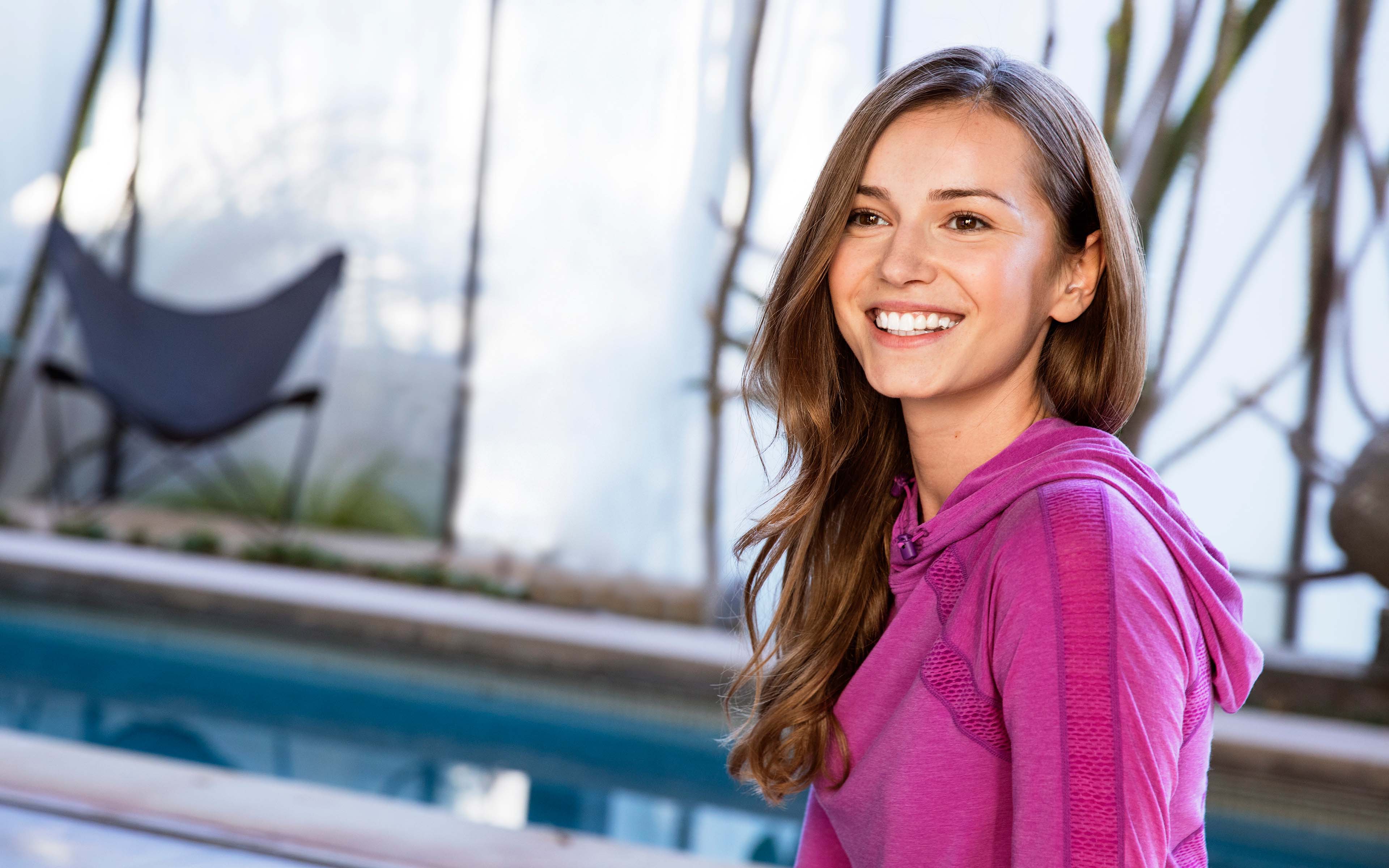 Straight Teeth are Healthier Teeth
Crooked, misaligned teeth don't just affect your appearance - they can lead to serious conditions such as gum disease and periodontal disease, and, if oral health issues go untreated, this can increase the risk of severe medical issues such as heart disease, stroke, lung diseases, and problems during pregnancy.
Read on to learn more about the health benefits of Invisalign® treatment, or contact your doctor at Indianapolis Dental Designs to schedule an exam and see if you could benefit from Invisalign treatment.
How Invisalign Treatment Promotes Healthy Teeth
When your teeth are properly aligned, not only do you have a beautiful, straight smile, but you may also experience benefits such as:
Healthier gums
Easier to brush and floss between properly aligned teeth - you are less likely to have pockets between gums and teeth that trap food and bacteria.
Improved oral hygiene
Properly aligned teeth can reduce plaque retention and tooth decay, and decrease the risk of gum disease.
Less wear and trauma to your teeth
Aligned teeth reduce the risk of chips, cracks, and wear and tear, which can be expensive to repair.
Signs of Gum Disease
When your teeth are misaligned and crowded, it can be hard to remove plaque and bacteria. Over time, built-up plaque and bacteria can result in gum inflammation, damage to soft tissue, gum recession, pockets between gums and teeth, bone loss, and tooth loss.
Early signs of gum disease include:
Red, irritated, and puffy-looking gums
Tender, sensitive gums
Bleeding when you brush or floss
Persistent bad breath
What Happens If Gum Disease Goes Untreated?
Gum disease can wreak havoc on your smile and cause receding gums, gumline deterioration, tooth loss, jawbone loss, and chipped or cracked teeth. In severe cases, the infection can spread from your mouth to the rest of your body and increase the risk of the following serious medical conditions:
Heart disease
Stroke
Lung diseases
Problems in pregnancy
Complications related to diabetes
Alzheimer's disease
Get the Healthy, Beautiful Smile You Deserve
Invisalign treatment is a great option for restoring the appearance - and health - of your smile. Made from comfortable, durable SmartTrack material, and easily removable to brush and floss your teeth for better oral health, Invisalign aligners don't just improve your appearance - they help support a healthier overall lifestyle.
Contact your doctor at Indianapolis Dental Designs today at 317-575-6100 to see what Invisalign aligners can do for you.